I don't often photograph in playgrounds — they rarely make a nice backdrop and can often be crowded.  We had intended to photograph in a different spot and while dodging rain gave these girls a quick play first.  The sun broke through for half an hour and all moons were in alignment – park empty, girls happy, light perfect.  And the warm tones of the wooden playground made a great backdrop.  Oh, and I lost about kilo chasing them around.
This session was mainly for my client's younger daughter, as her older sister had had her own session at about the same age.  How cute is she!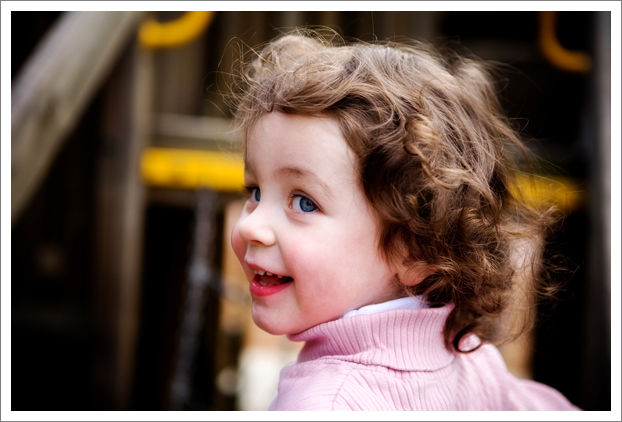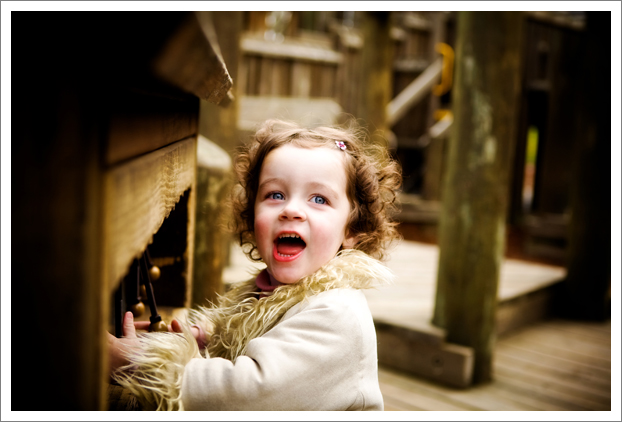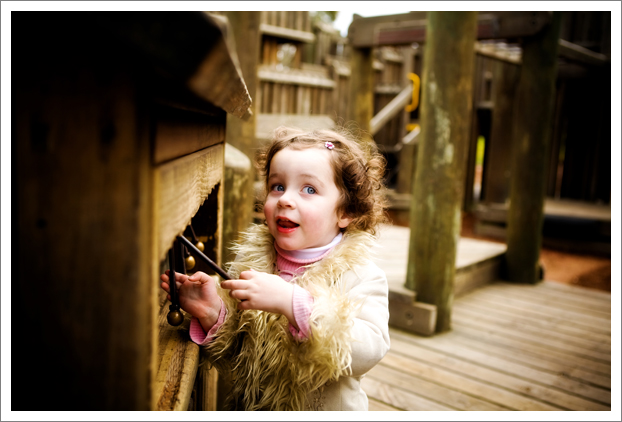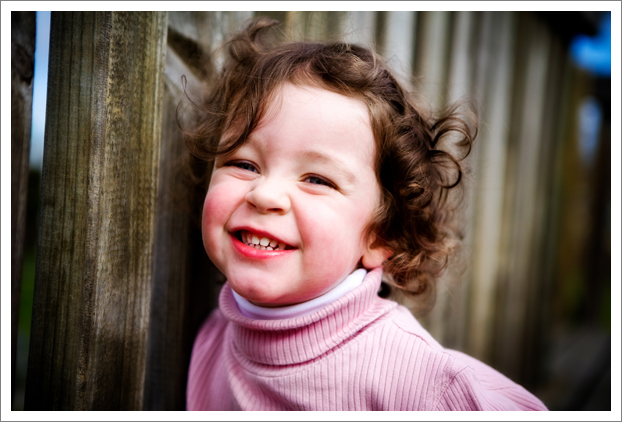 And here is her sweet older sister.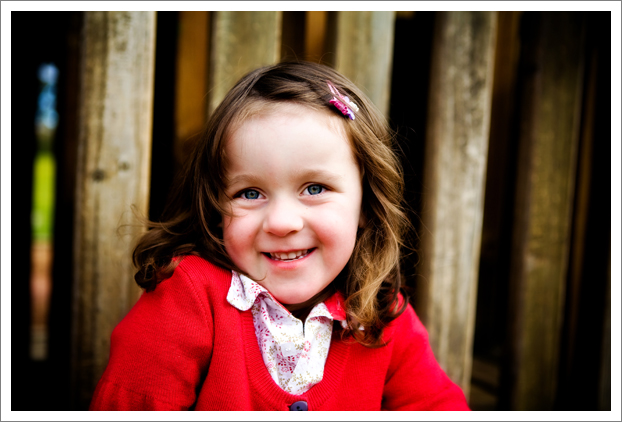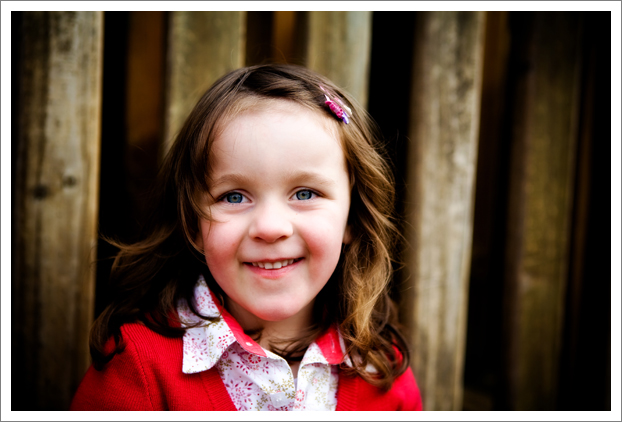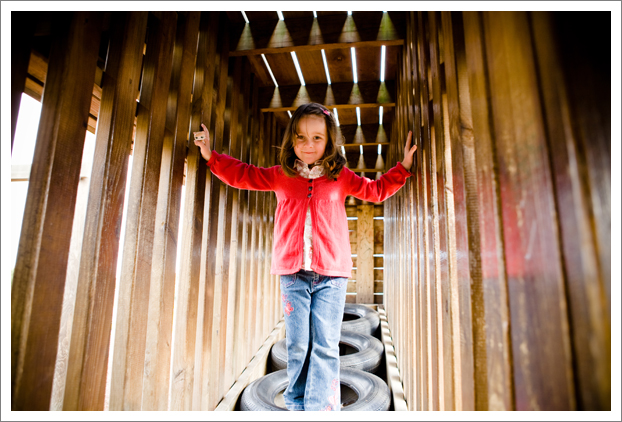 This one was mum's favourite.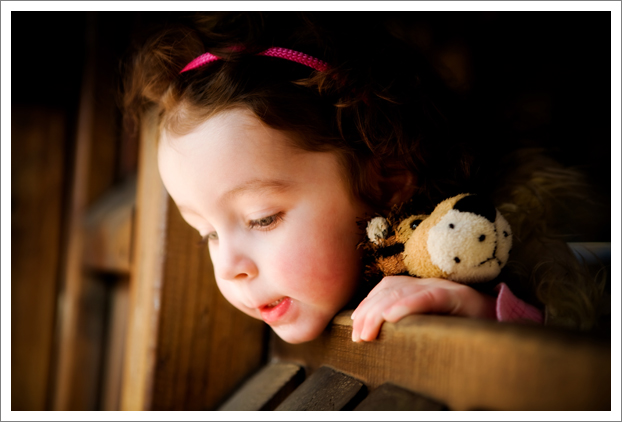 And I just loooove this cheeky face.