It seems like an eon ago that I was staying at the Encantado Resort in Santa Fe for Blend.  It truly was an amazing experience – my first time in the States and my first time away from the kids (which was horrendous!).  I was the opposite of brave – big time.  However, I managed to stop the waterworks long enough to absorb and enjoy everything being taught by these amazing photographers – Jose Villa, Jesh de Rox and The Image is Found.
And, can I just say, Encantado Resort – hello!!!!  Luxury.  This is the view from my room (or suite, as I will fondly refer to it).  It even had its own fireplace – woo hoo!  This shot was taken just after sunset.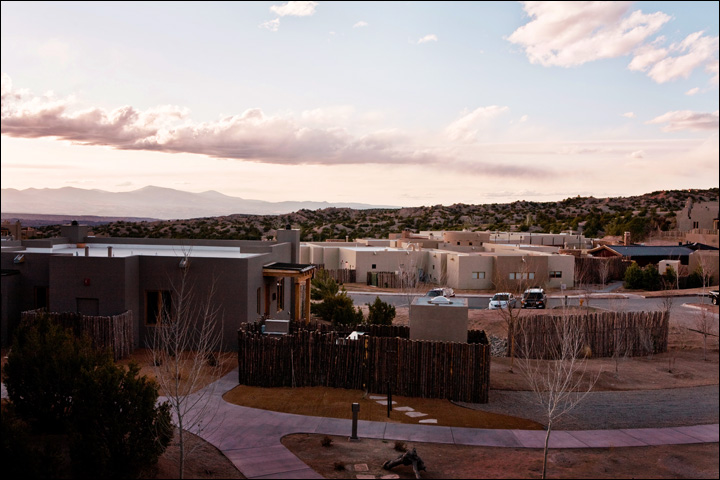 And these some time in the middle of the day.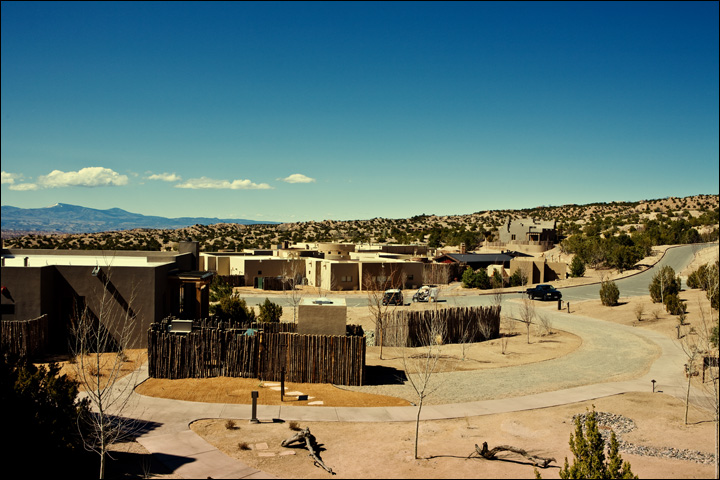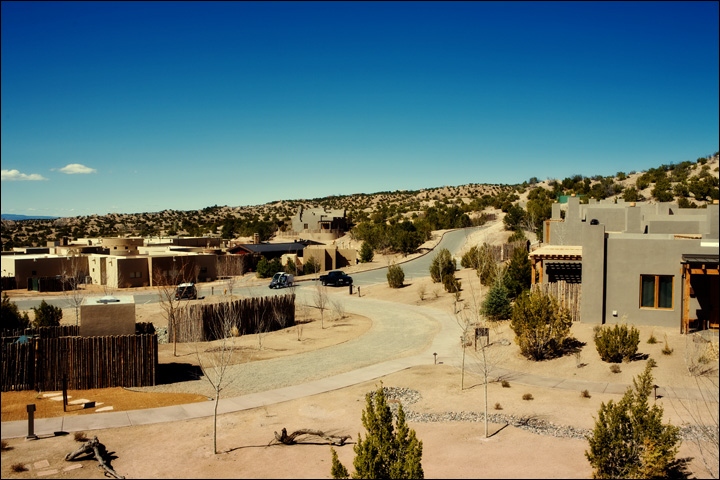 Ashley and Jeremy Parsons modelled for us – they are the sweetest couple and awesome photographers.  So in love!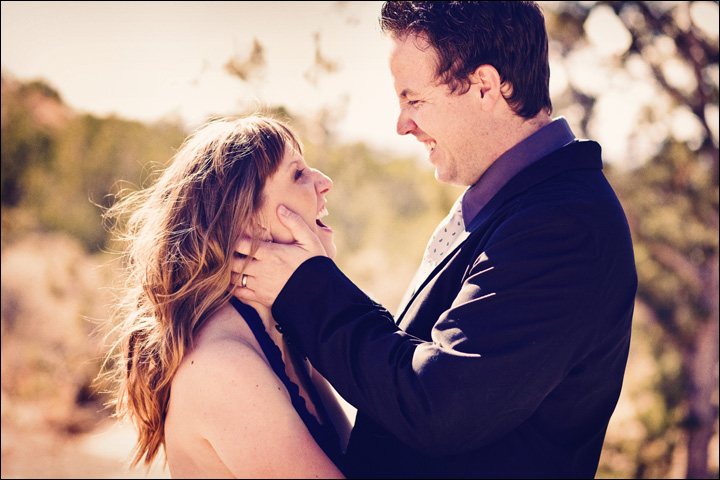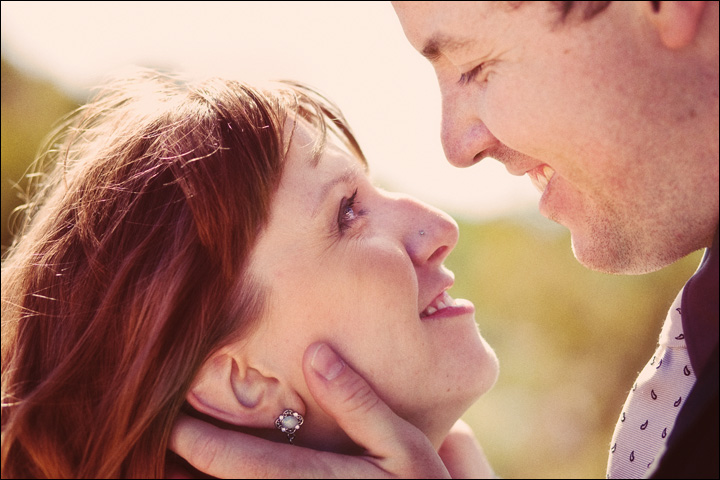 And this one taken from Becker's blog.  Our 'team' for three days – here with Jose.