Out of the blue, we are moving – just like that.  Only a few streets away, but still so very exciting.  The house has a much better layout and loads more room (not to mention a separate shooting studio for me – perfect for Model for a Day!)  So, as we move in 10 days we are madly packing.  With madness being our default modus operandi

Moving makes me feel so nostalgic.  I was pregnant with Imogen when we moved here so my little Miss Muffet has only known this house.  Jaz and Will left for their first day of school, from this house.  First teeth were lost, first steps taken, birthday parties had…
While packing our bedroom today, I got to thinking about a whole series of photos, of which the following is one, taken in early Feb, 2007 – Imogen was just 10 days old.  It was hot, about 5pm, on our bed… with the new white quilt cover that I had bought with this very photo in mind.  This photo (with the others) hangs above our bed now — I must admit to a quick reprocess to remove the dodgy 2007 vignette

 So many beautiful memories from this house, hopefully many of them captured for posterity.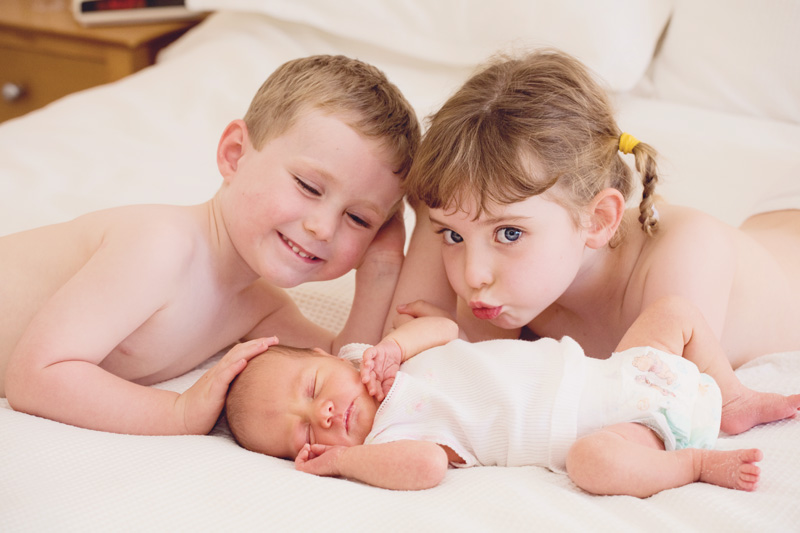 With all of that said, I LOVE moving.  Love decluttering.  Love throwing things out (almost as much as I loved hoarding them in the first place).  I will keep my blog up to date with anything that may be of interest, such as the photo walls I have planned, the shooting studio to fit-out and my glorious office to organise.  I want to make the kid's bedrooms super fabulous as well, so if you have any links that can help, send them through!!  I am a Pinterest addict, so if you are too, send me your LOVES over there!
And my little boo boo, so sweet and scrumpy, watching Mickey Mouse this morning.