I have grown into one of those people that say, 'where did the year go,' '…Christmas already?'  If a very busy shooting schedule and Christmas decorations on every corner isn't pressure enough, Jaz started a Christmas countdown in the kitchen.  So… where did the year go?

For obsessive goal-makers like myself – this time of year means goal setting and planning for the next year – ready for the fresh start on January 1st.  But what about this years' goals?  One important business action item for 2014 was to get my 'Books' in order, which included hiring a bookkeeper and improve my merchant facilities.
For any payments made in person I have always left it pretty open; pay later with direct deposit, cheque or cash, or credit through different online facilities. With most of these methods, a common theme is I end up spending phone/email time confirming that a payment has been made.  
As a business that takes in-person payments, MYOB were interested in me trying their new product, PayDirect.  A payment system that uses a card reader paired with your smartphone.  Being able to offer credit card facilities at the time of the session or when clients collect their order would be a bonus!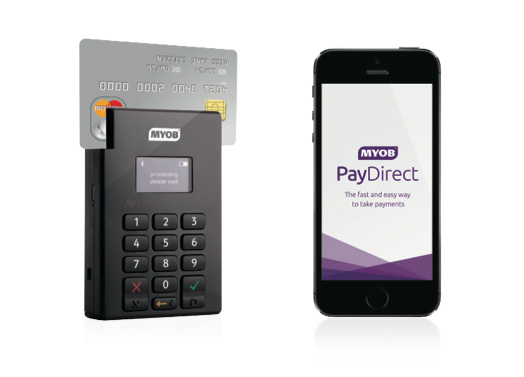 The MYOB card reader came in the mail and my assigned Customer Care rep called the next day to walk me through the set-up.  As a side note, I was very impressed with their customer service and understanding of how I run my small business…
i.e. Me: "I'm just about to do the school run, can we chat in an hour?"
Julian, my trusty MYOB customer service guy: Totally cool with the school run thing.
Following along with Julian on the phone, it only took five minutes for me to download the App, pair the card reader with my phone and complete my first test transaction. All my PayDirect transactions are now linked with my accounting software (I use MYOB Essentials (online accounting) – that was just coincidental.  Julian fiddled with some things at his end and linked it all up.)
It was just too easy – now I'm excited. And, I can cross one more thing off my 2014 goals list.
So, I have the card reader tucked away in my camera bag and am ready to take my first payment.
I will let you know how I go!
To find out more about taking card payments on the spot, enter your details here,
* While this post is sponsored by MYOB PayDirect, opinions expressed are my own.