General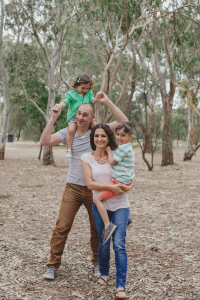 I love creating warm and fun photos full of love and passion.  All you need to be is relaxed and open to some happy family time – and from here I can capture all the biggest and best love from your family.
Be prepared.  The best shoots are always the ones where the parents are stress-free and in good spirits.  Having everyone ready before I arrive helps alleviate stress for you.  As best you can, it helps if children are well rested and fed.  Obviously life can get in the way — so should they be cranky, hungry and tired – we can work with that

It is a good idea that only the people being photographed are present at your session.  Sometimes the distraction and excitement of other family members or friends can hinder a shoot.
There is no need to tell the children they have to smile – just be positive and excited about the shoot, and leave the rest to me!
Clothing
Neutral tones and comfortable clothing, with pops of colour here and there, always works well.
Choose a colour palette to base your outfits around and then choose items that are flattering for you and that you love wearing.
A simple clothing 'rule' is the clothes should compliment, not dominate the photo.
BABIES are absolute perfection when they wear nothing at all.  If you are hoping for bare skin photos, choose loose (non-elasticised) clothing for your baby before the session so there are no visible marks on the skin.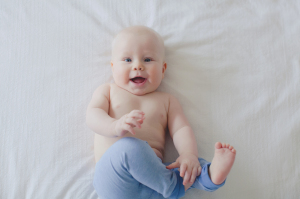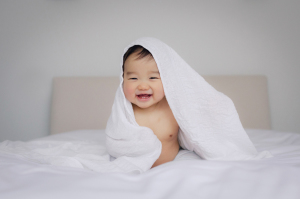 A pair of leggings, knitted or fitted shorts or ruffle pants for a cute nappy cover adds a pop of colour for bare babes.
For babies outfits, plain is best.  Faint stripes and patterns are fine.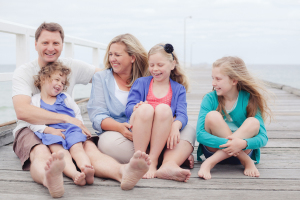 CHILDREN look fantastic in neutral tones with pops of vibrant colour.  We want your children's faces to stand out, so try to avoid big pictures or words on their tops. Stripes and patterns are fine as long as they aren't too distracting.
Sibling clothing (group shots), like those for family images, should be complementary but far from matching.  Please try to avoid large blocks of solid red or solid pink.  They don't photograph as well.
The photo session is the perfect opportunity for you to let your child's personality shine!  Feel free to include their favourite things, cute sunglasses or hats — anything that they love!
Bare feet are best for children, if weather permits.
ADULTS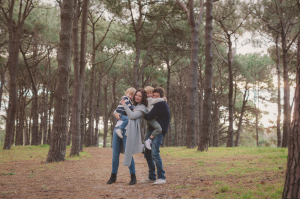 Sleeves (long or short) are preferable, although if you have another style of top that suits you, please wear that.
Neutral/mid tones are often more flattering.  Please avoid any large logos or words. Men's shirts – solid white and solid red doesn't photograph as well.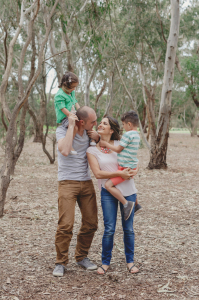 Denim always looks good, as do darker solid colours for the bottoms.
LARGER GROUPS balance well when everyone is in a similar 'tone'.  Not matching – we just want to make sure there isn't one person who really stands out. i.e. Everyone in darker tops and then just one person in a white top.
Where an extended family shoot is scheduled, please make sure everyone has had a read through the Session Guide.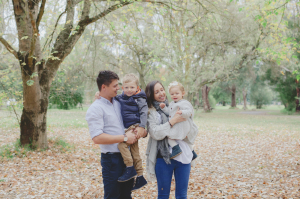 If you have booked an extended family session you would have also received the clothing colour palette guide.
Hair and Make-up This is certainly not essential.  If it helps you feel more confident and more like having your photo taken, I encourage you to have your hair and/or make-up done beforehand.  I can recommend Napoleon Perdis for make-up, as their $80 make-up charge can be reimbursed with product.
Location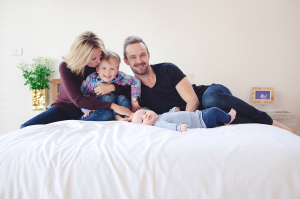 If we are shooting indoors at your home, we will use rooms with a lot of natural light.  Please have these room/s clutter free (hiding things in cupboards is allowed!)
The parents bedroom is often a great place for photos, so make sure you have a quilt cover that you would be happy to see in photos.  White and pale/neutral toned quilt covers work well.
It is surprising the areas in your home that may be perfect for a photo opportunity.  Please ensure the garden is free of any clutter that you don't want to see in photos (i.e. washing on line, bins, etc.)
Alternatively, there are amazing locations around Melbourne for family photography and for whatever backdrop style you love – urban, bushland, garden, beach.
Concept
It is a good idea to think about the type of session you want.  Modern portraits and a frame-worthy family shot are guaranteed.
What can also work well are things such as: bath-time, Sunday breakfasts, family picnic, tea party, baby-cinos or milkshakes at a favourite cafe, baking a cake with mum or making pizzas with dad…
We are only limited by our imagination, and I am very happy to work with you on some ideas to make your session special, meaningful and fun for your family!
See you soon!
Angie xo