New York – what can I say?  Simply amazing.  One week and we barely touched the sides.  The kids and I spent the entire week with our cameras in hand.  Jaz and Will made awesome little videos on the trip complete with commentary (very cute).
Before we hit Angelo's Pizza for the most incredible pizza we have tasted, we did Top of the Rock – the 80-something-th floor of the Rockefeller Center.   I adore the mish-mash of buildings that make up Manhattan — a true urban jungle.
I am enlarging one of the first four photographs for our home – which one do you think it should be?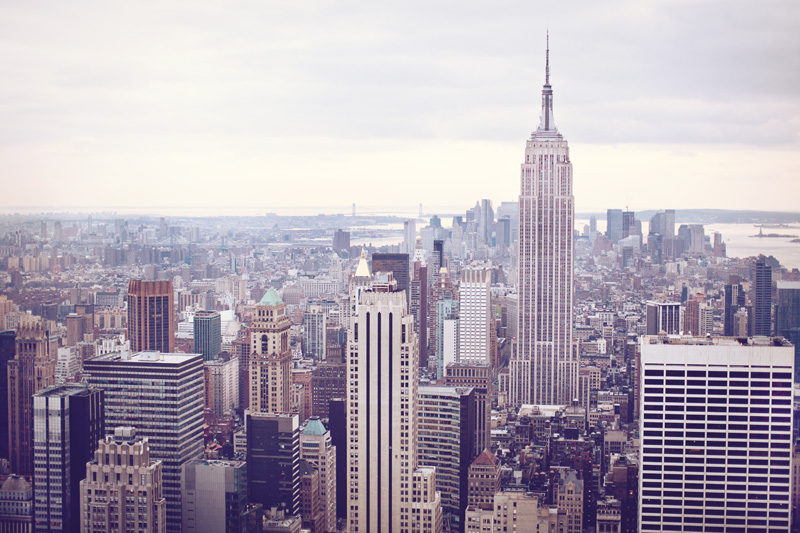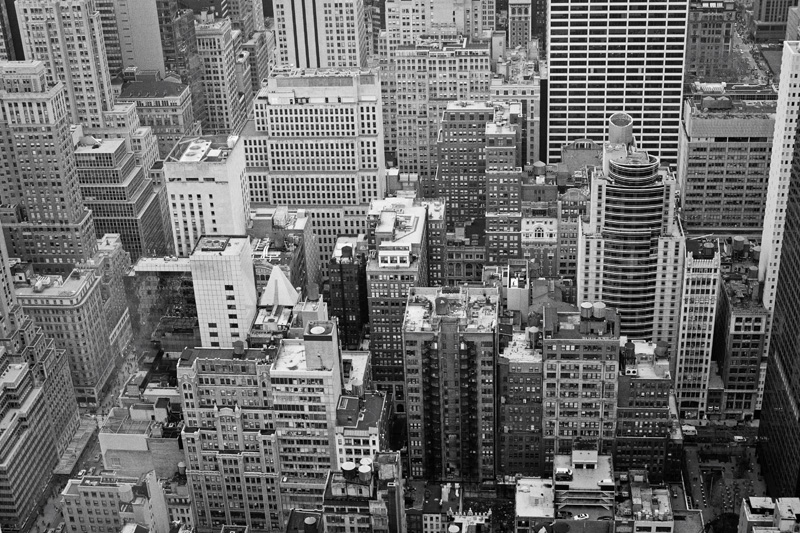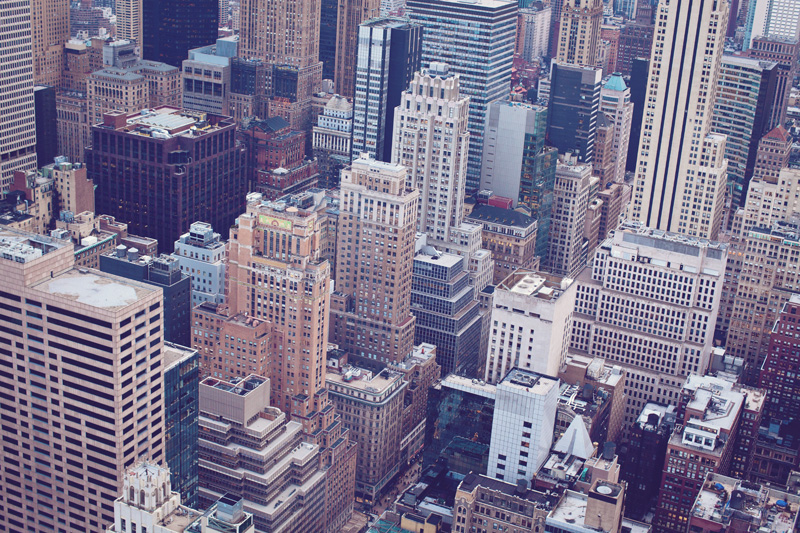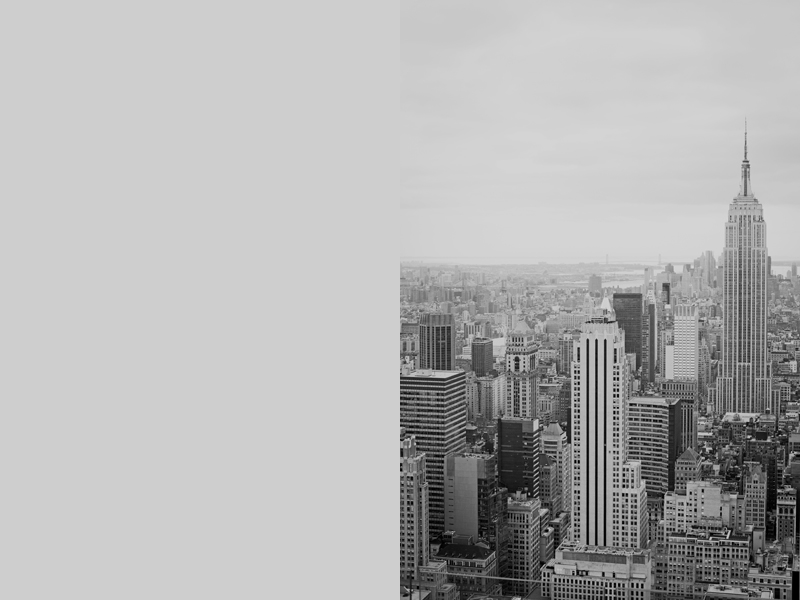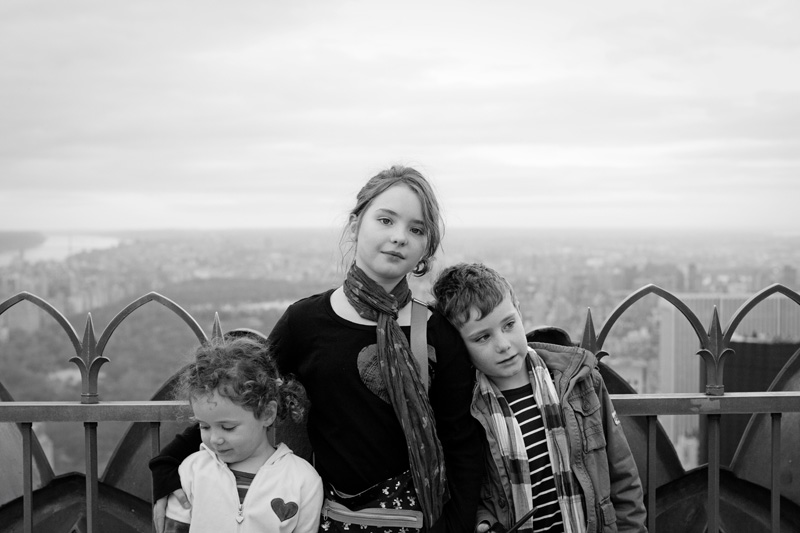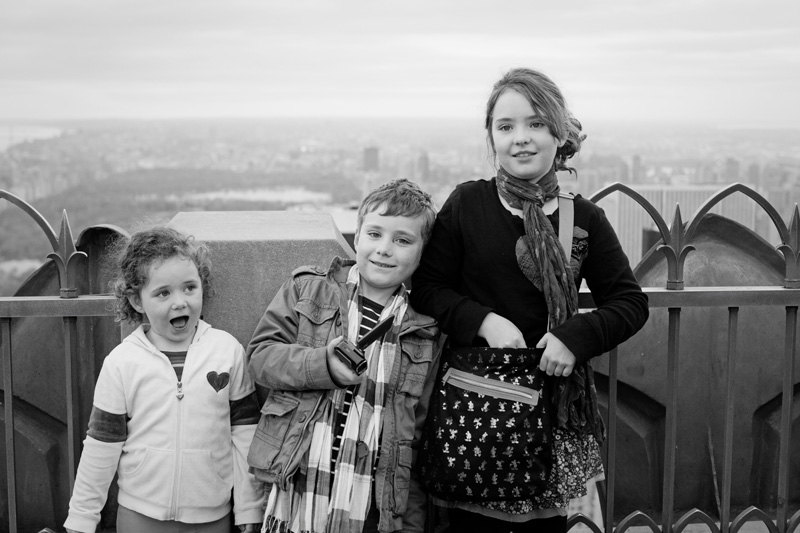 Look at that face – clutching his camcorder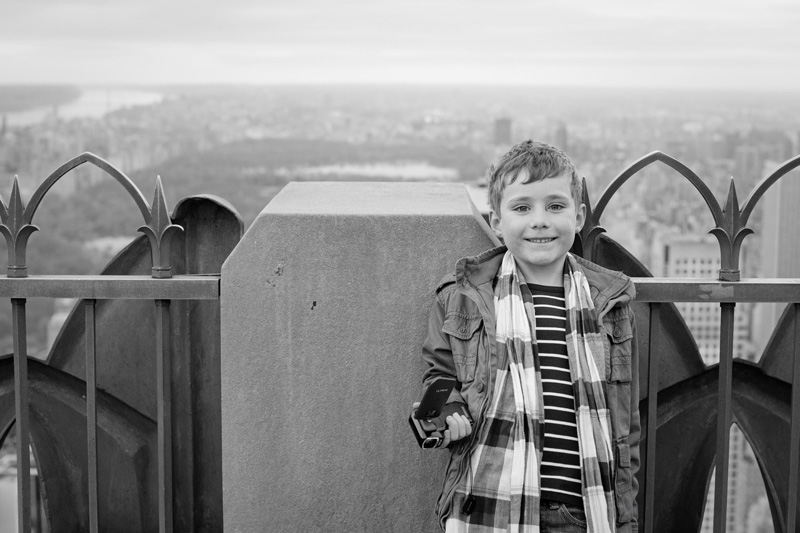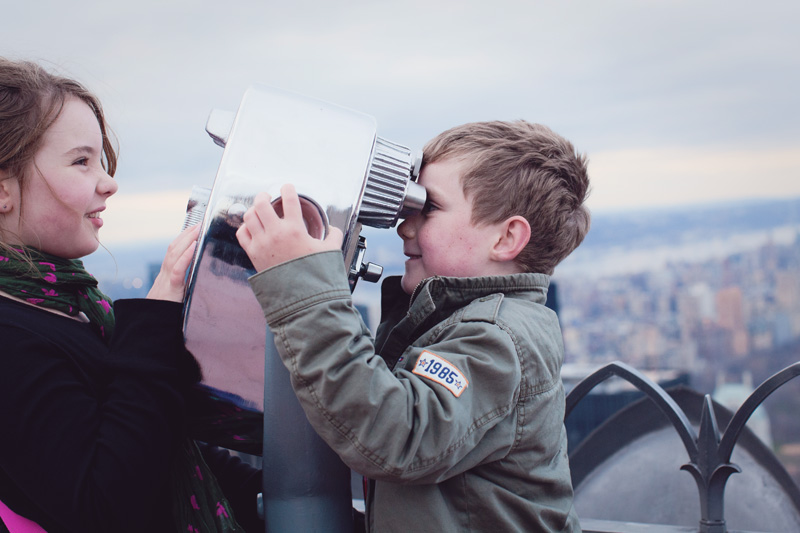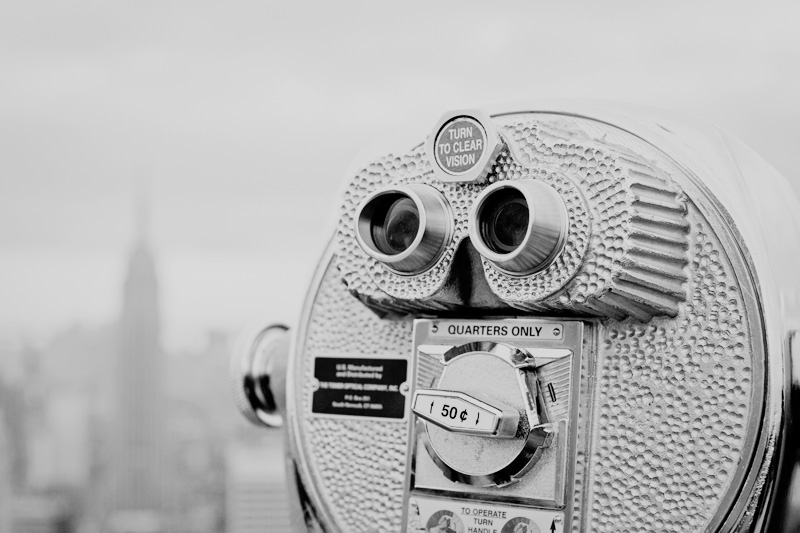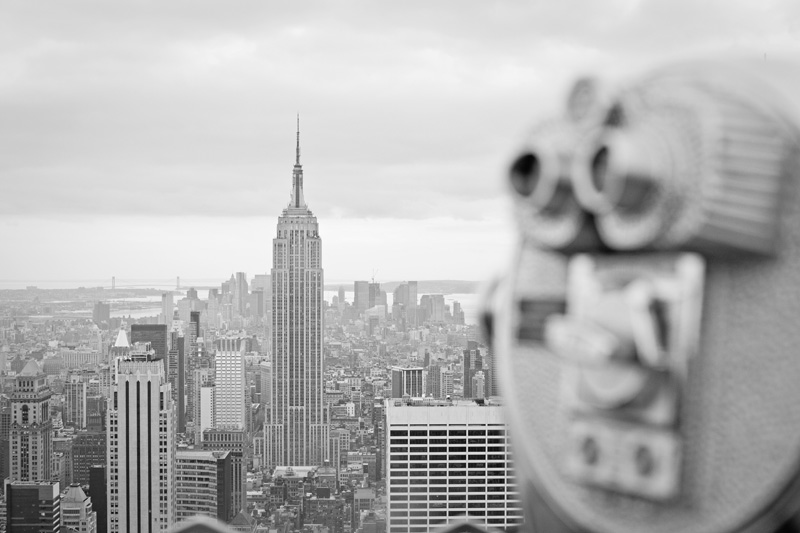 Trying desperately to reach.