We are on Day Two of Disneyland, which is so gorgeous.  I really wish I lived in a cottage a-la Snow White.  After a morning of Disney fun Dave takes the older two for the more adventurous rides and I take Imi back to the hotel to give her a rest. It has given me a bit of time to catch up on some photos.
After the first 24hrs of the "can't see one foot in front of us", "too dangerous to drive", "why isn't anything open" snow storm of Bryce Canyon, it stopped snowing and the roads were ploughed just enough for us to get a small way into the National Park.  Only one lookout point was open.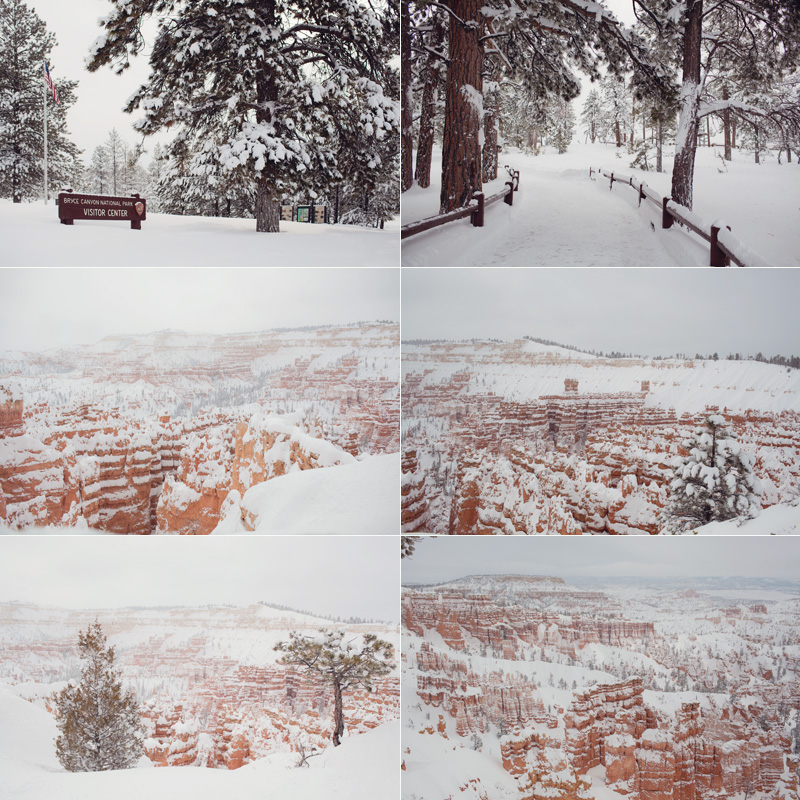 The kids were still in snow heaven.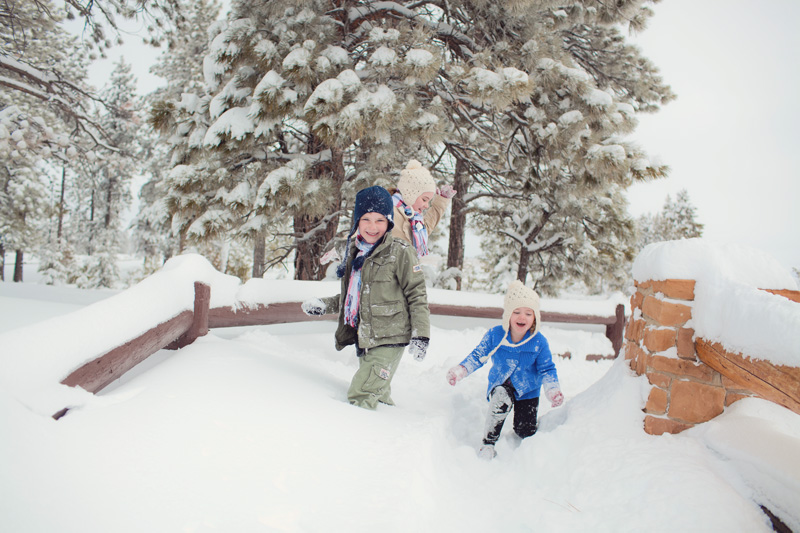 Dave doesn't use a blue man-bag with buckles – this is my camera bag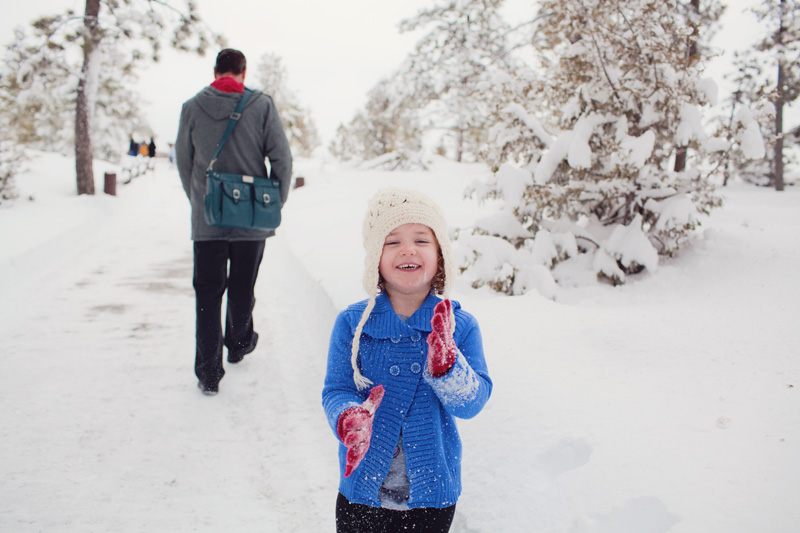 And then the cold reached her little paws and she wasn't happy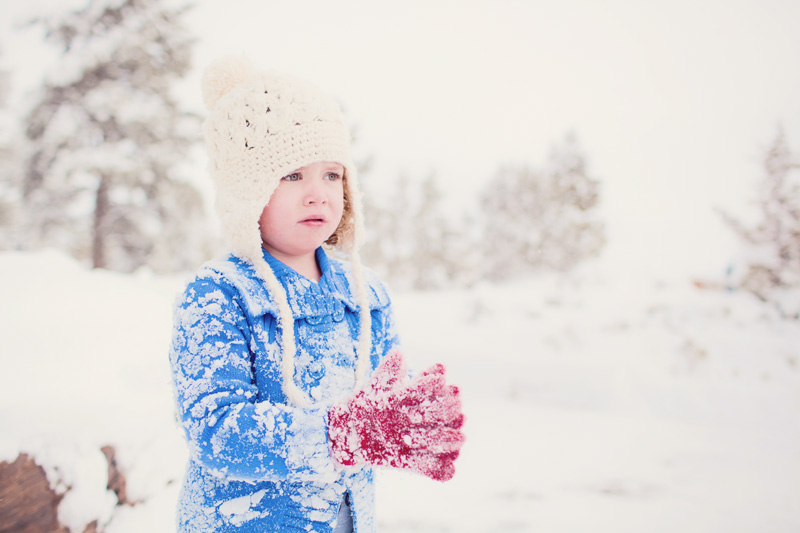 So with Bryce Canyon pretty much closed, we drove to Zion National Park – which was beautiful.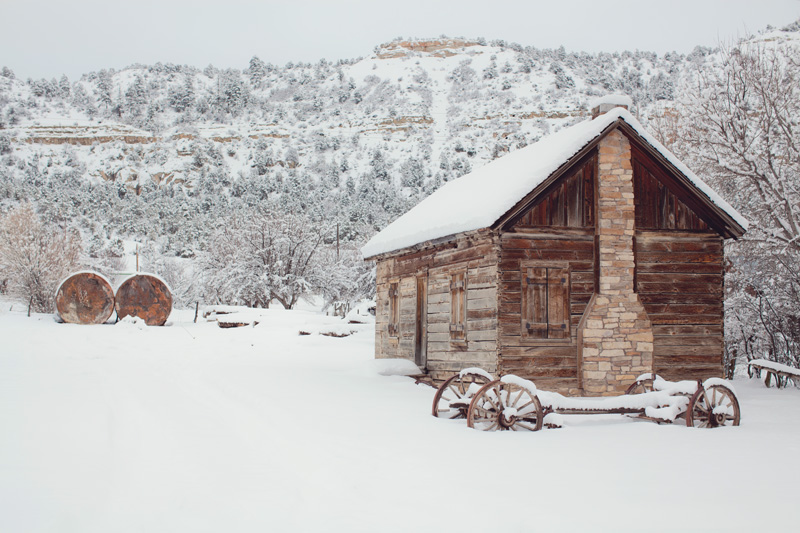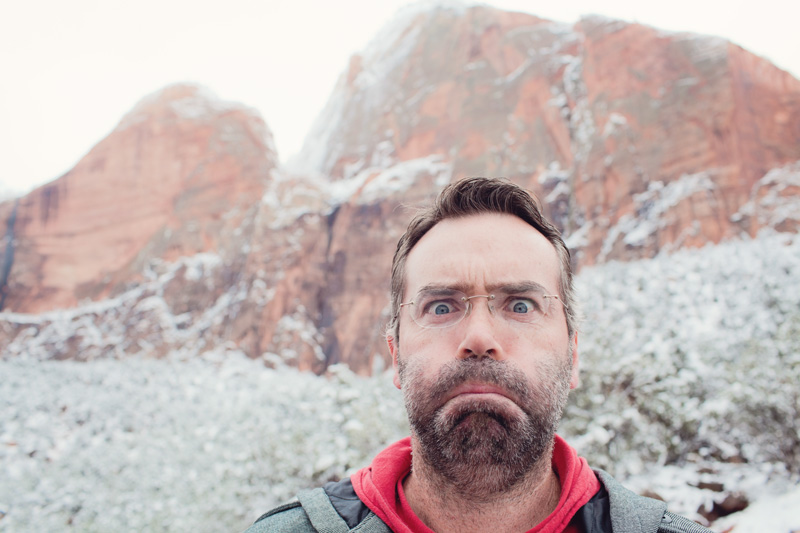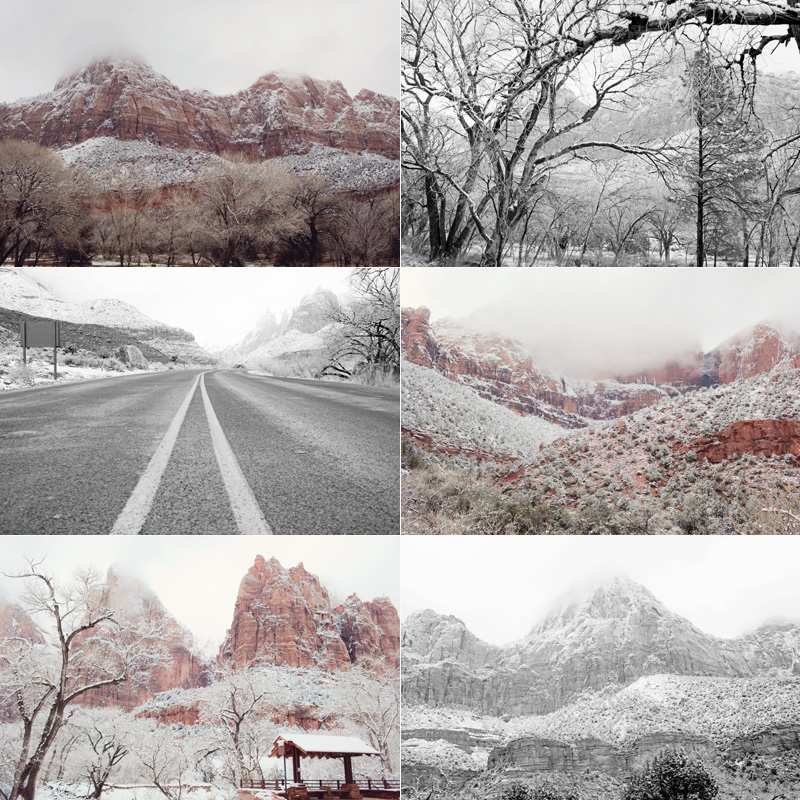 By the time we returned to Bryce Canyon, the sun was coming out and while still freezing, we could see a bit more of the canyon.
FYI for Photographers – Most of these were shot on the Canon 35mm lens.  I have never noticed barrel distortion with this lens when shooting portraits but it was very evident in the landscape shots.  I corrected this with the Distortion feature in Lightroom 3.  Have never use it before but it worked a treat!