I love family sessions that start at home, then move on to a few favourite locations incorporating activities that are special and/or regular.
So, we started out with some reading, games and cuddles at home.  Arun's favourite books are photo books that his mum put together herself.  Kids LOVE looking at themselves in albums! Then we rode to the park, played on the swings and went searching for trains. Once the train spotting adventure was successful, we moved further into the park for running, riding, playing with leaves and more cuddles.  When the heavens opened, we headed home.  A perfectly normal Sunday morning for this family, with the memory captured for always.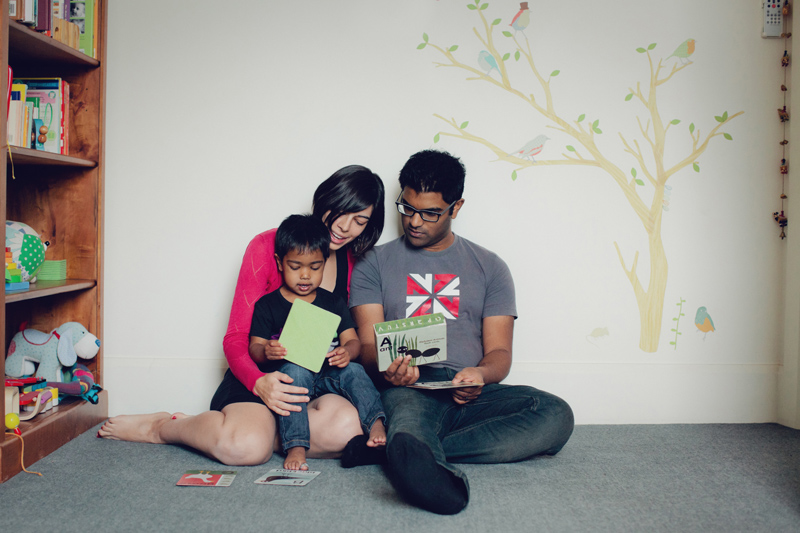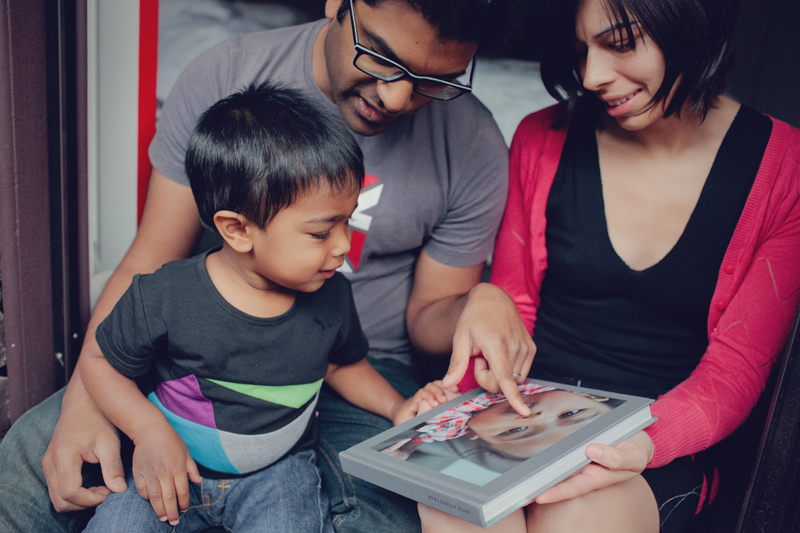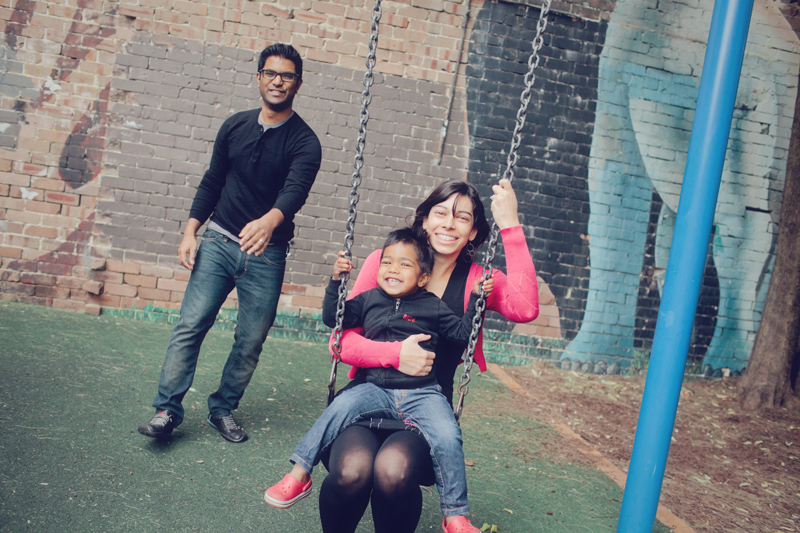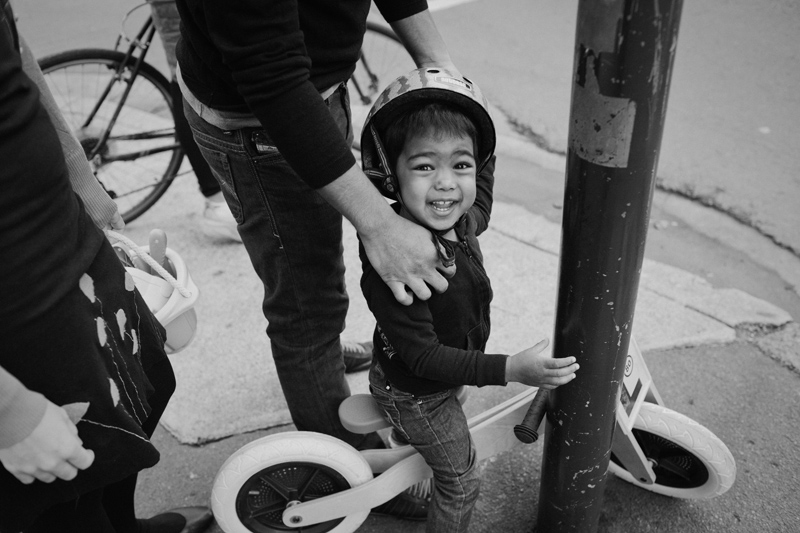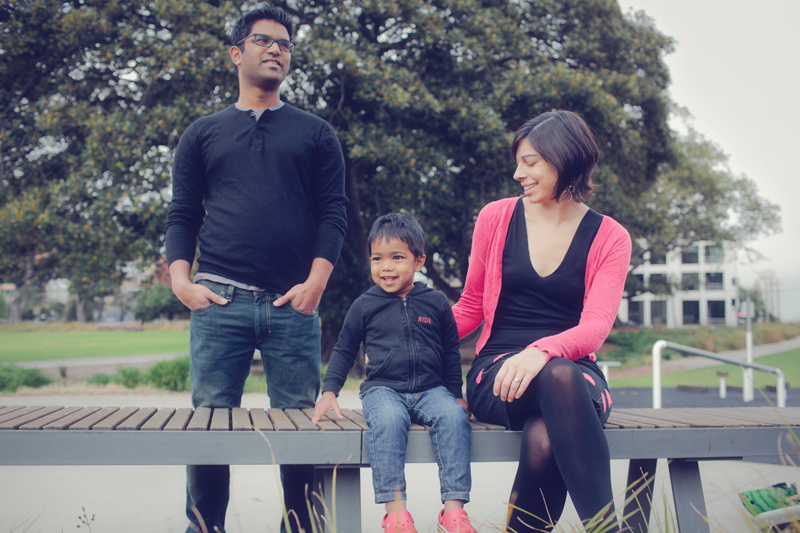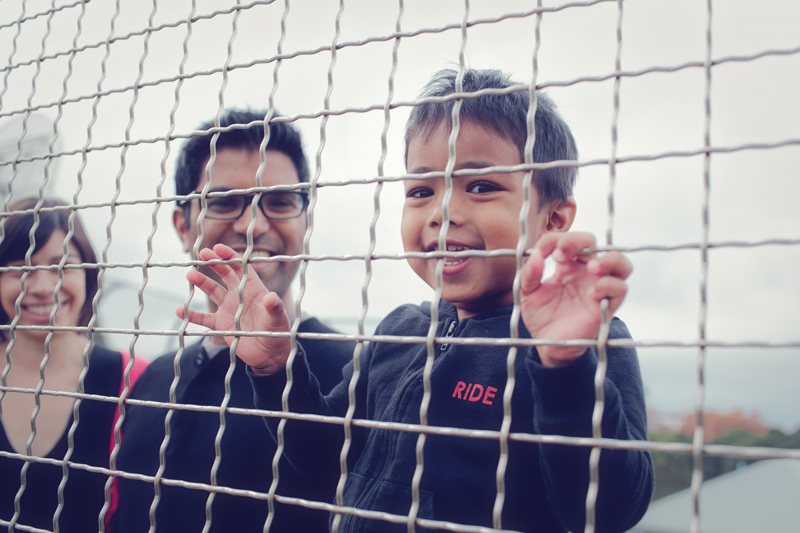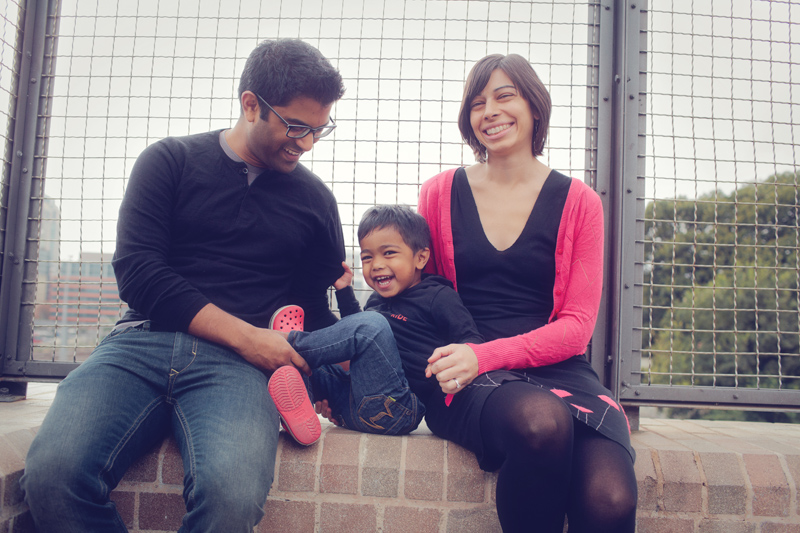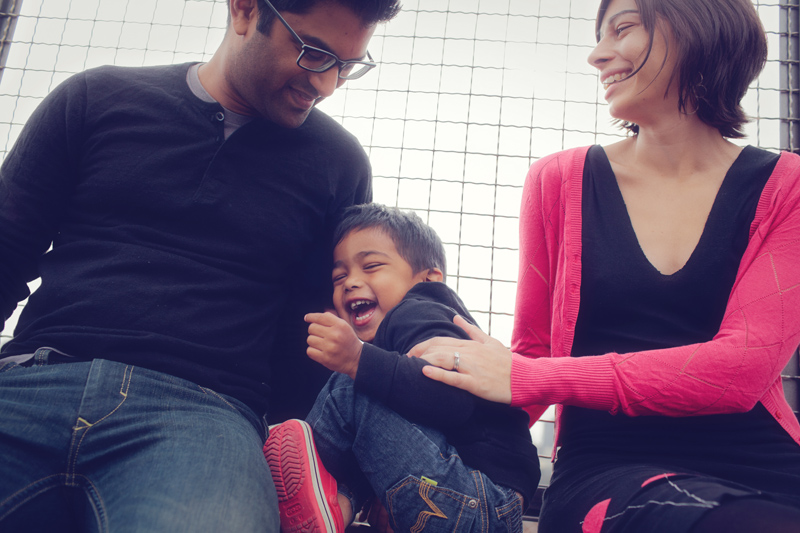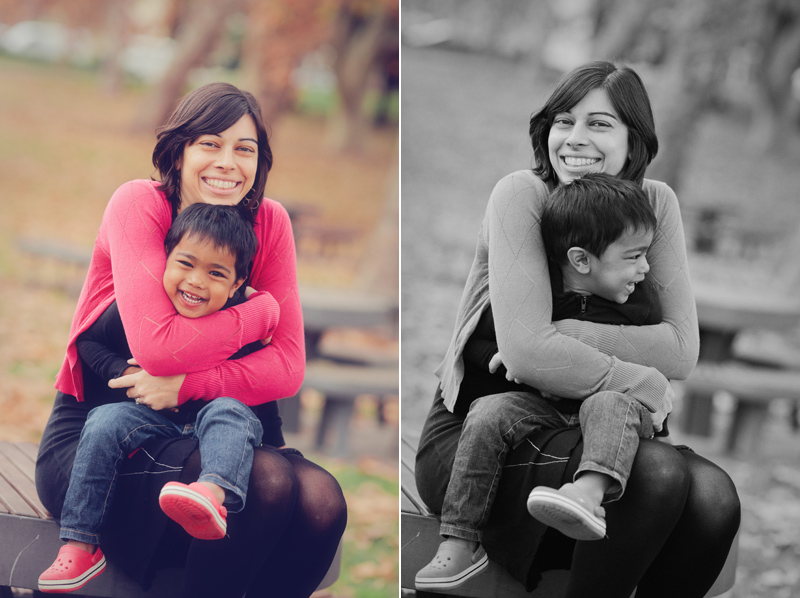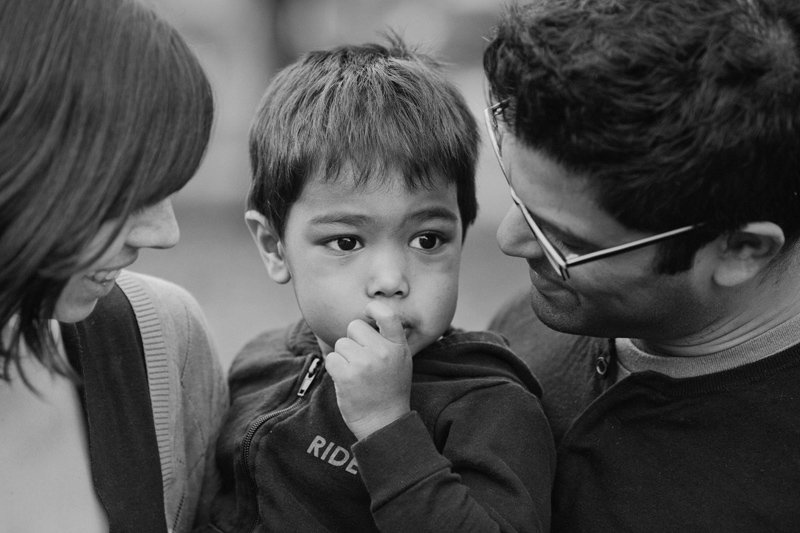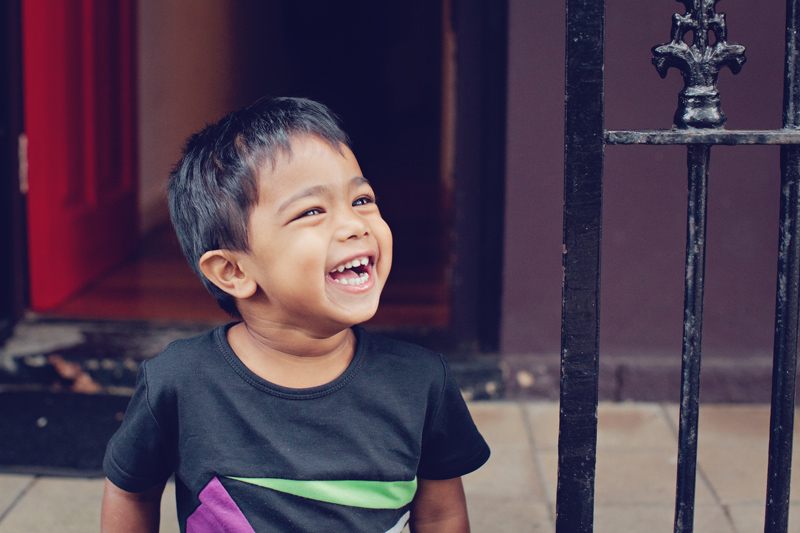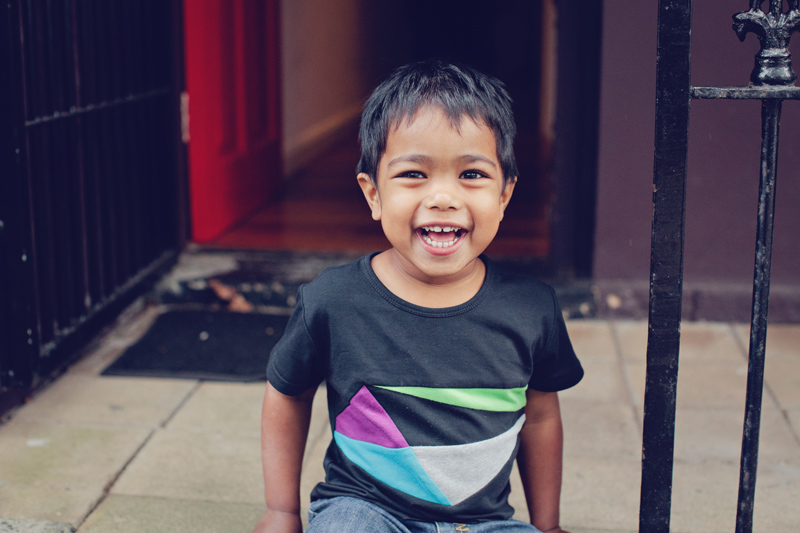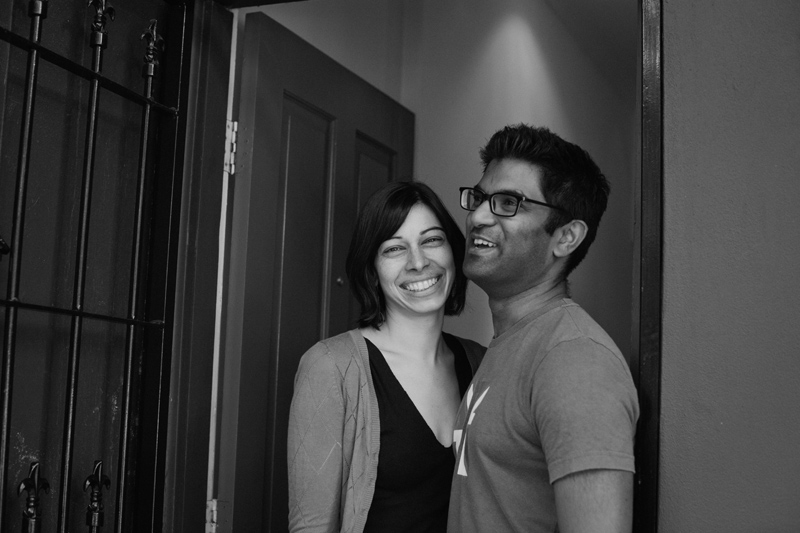 For photographers and parents! Do you love taking photos of children too?  Would you like some extra tips on how to get them responding naturally for you?  My eBook, The Art of Interviewing Children, is available now and for a limited time is just $30!